Article
Revolutionizing Laboratory Equipment Through Strategic Partnership
1/6/2023
NuAire, a leading provider of laboratory equipment, has recently entered into a strategic partnership with Activar Plastic Products Group (APPG) and its LabAire Systems brand, a renowned manufacturer of high-quality plastic components and products. This collaboration aims to enhance NuAire's product offerings and facilitate the development of innovative solutions for various laboratory applications.
Under this new agreement, LabAire will leverage its plastic manufacturing and engineering expertise to produce high-performance components for NuAire's cutting-edge laboratory equipment. Both companies will benefit from shared knowledge and resources by joining forces, leading to more efficient and sustainable production processes.
NuAire's customers can anticipate a range of improved and more robust products, including advanced polypropylene fume hoods and casework. The partnership with LabAire will ensure these products are built with top-quality materials, enhancing durability, functionality, and user experience.
Furthermore, the alliance between NuAire and LabAire demonstrates their shared commitment to promoting a greener and more sustainable future by incorporating environmentally friendly materials and processes in their production.
As the collaboration between NuAire and LabAire progresses, customers can expect a continuous stream of innovative and sustainable laboratory solutions that meet the evolving demands of the scientific community.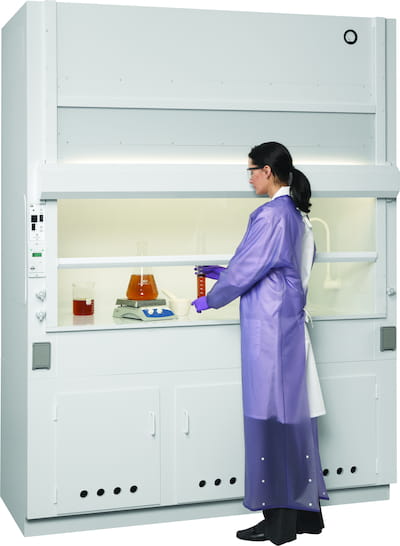 Durable Construction
Fume Hoods
NuAire's extensive range of polypropylene laboratory furniture includes the FumeGard series, featuring vertical laminar airflow fume hoods, conventional and by-pass fume hoods, base cabinets, and acid storage cabinets. With customizable dimensions and a proven performance record across various markets, NuAire's polypropylene products offer the ideal solutions to cater to diverse laboratory requirements.
Learn More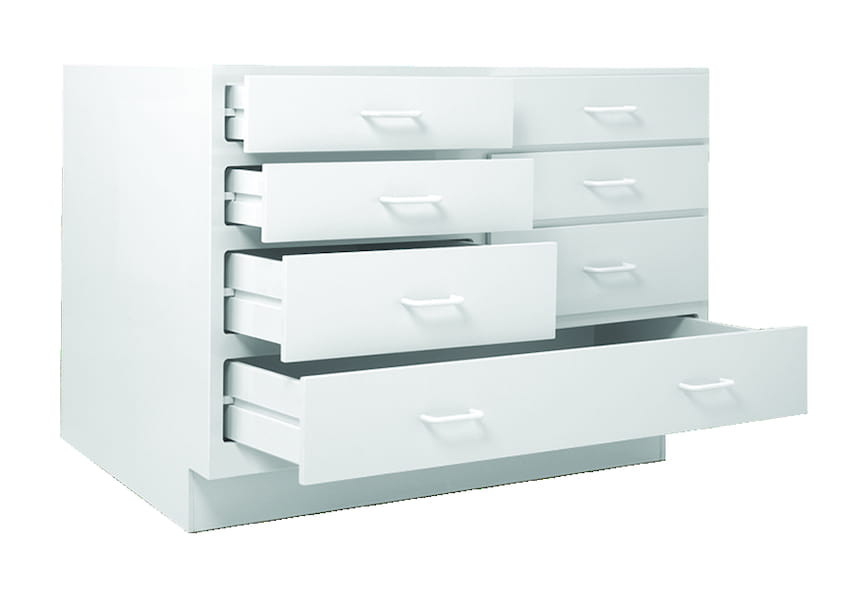 Modular Cabinetry
Casework
NuAire's polypropylene casework, made from stress-relieved, fully seam-welded, white polypropylene, is structurally reinforced and designed for easy maintenance with removable doors and replaceable hinges. Versatile and adaptable, it caters to a wide range of unique customer requirements, offering the potential for modifications, additions, and custom-designed products to meet the specific needs of any laboratory application precisely.
Learn More