NUAIRE HISTORY
From its very inception, NuAire has been a company that is focused on putting you — our customers — first.
In 1971, the National Institute of Health in Bethesda, Maryland tested its biological safety cabinets and found that 80 percent of their cabinets failed to protect both personnel and products. In response, the NIH put out a purchase specification (NIH-03-112c) for a new kind of biosafety cabinet, and engineer Max D. Peters got to work in his garage, designing and creating a cabinet that would actually protect the people using it, along with the important work that they were doing. What he came up with ended up being the first modern-day Biological Safety Cabinet, and after he was awarded the NIH contract to make the new cabinets, a new laboratory equipment company — NuAire — was born.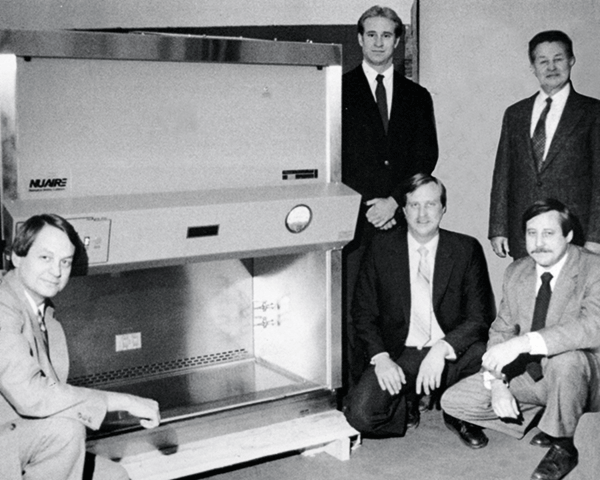 Customer First
Since its humble beginnings in Peters' garage more than 45 years ago, NuAire has grown into a leading laboratory equipment company focused on understanding its customers' needs and tailoring solutions to meet those needs. The company's original product lines included biological safety cabinets and CO2 incubators. With input from customers like you, NuAire has added many additional product lines, including centrifuges, animal cage changing and procedure cabinets, restricted access barrier systems, ultralow temperature freezers, polypropylene fume hoods, and much, much more. Today, our company operates out of three facilities in Plymouth and Long Lake, Minnesota, with over 300,000 square feet of manufacturing space. With a state-of-the-art robotic sheet metal facility, we can deliver you custom, innovative laboratory safety solutions in addition to the standard products that we sell.
To date, NuAire has sold more than 100,000 Biosafety Cabinets to customers in more than 150 countries, and there are now NuAire products in use on all seven of the world's continents. Our products make lab work easier and safer, and our biosafety cabinets are celebrated for being quiet, easy to use, and efficient to operate while requiring less maintenance. As NuAire continues to grow, we are committed to continuously improving our products and expanding our offerings. We always strive to provide you with the highest personnel, environmental, and product protection possible.
1971
NuAire, Inc. Founded by Max D. Peters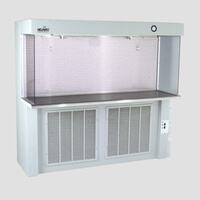 1972
NU-201/301 Horizontal Clean Benches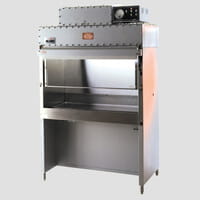 1972
NU-407 Biological Safety Cabinet. First Modern Day BSC to Meet NIH-03-112c Specification
1975
NU-408 Biological Safety Cabinet First Bench-Top Model BSC to Meet NIH-03-112c Specification
1978
NU-410 Biological Safety Cabinet First Class II, Type B BSC to Meet NCI "General Purpose" BSC Specification
1983
NU-415 Biological Safety Cabinet First Class II, Type B2 Total Exhaust Biological Safety Cabinet
1984
NuAire Purchases First CO2 Incubator on an OEM Basis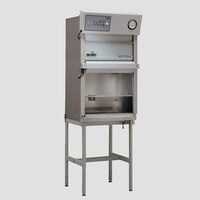 1985
NU-425-200 Biological Safety Cabinet First Two-Foot BSC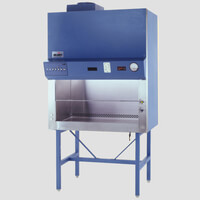 1985
NU-425 Biological Safety Cabinet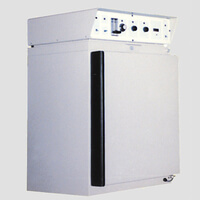 1986
NU-1500 CO2 Incubator NuAire Manufacturers First Incubator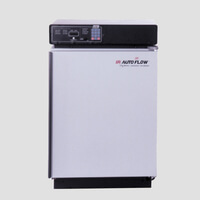 1987
NU-2500 CO2 Incubator NuAire Introduces First CO2 Incubator with IR Sensor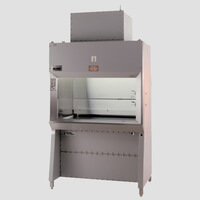 1987
NU-420 Biological Safety Cabinet Class II, Type B1 BSC with Third Filter Design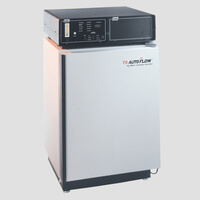 1988
NU-3500 CO2 Incubator. Three Gas Time-sequenced Incubator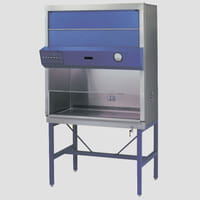 1988
NU-430 Biological Safety Cabinet First Bench-Top Class II, Type B2 Total Exhaust BSC
1988
NuAire Purchases First Ultralow Temperature Freezer on an OEM Basis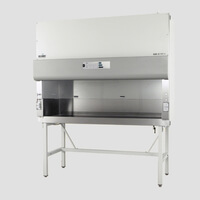 1989
NU-427 Biological Safety Cabinet. NuAire Introduces First Bench-top Class II, Type B1 BSC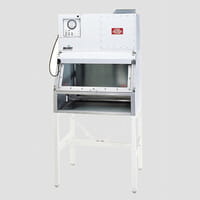 1990
NuAire Manufactures First Class I Air Balance Enclosure for the Pharmaceutical Giant Eli Lily, Inc.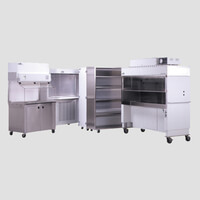 1990
NuAire Introduces a Complete Line of Small Animal Handling Products NU-605; NU-602; NU-607; NU-603
1992
NuAire Develops a Complete Line of Polypropylene Products Including Fume Hoods, Casework, and Laminar Airflow Workstations
1993
NuAire Imports First Ultralow Temperature Freezers from Japan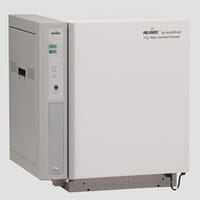 1993
NU-4500 C02 Incubator First Water-Jacketed CO2 Incubator with IR Sensor and Controlled Humidity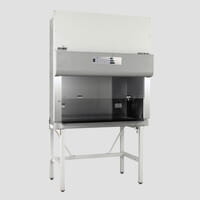 1995
NU-440 Biological Safety Cabinet First BSC to Have Electronic System to Display and Control Down Flow and Inflow Velocities.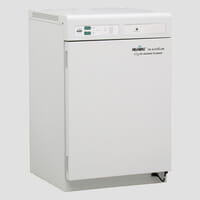 1998
NuAire Introduces Direct Heat CO2 Incubator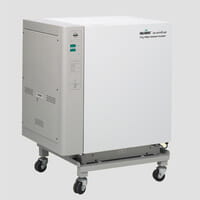 1999
NuAire Introduces a New Line of Water-Jacketed CO2 Incubators NU-4750; 4850; 4950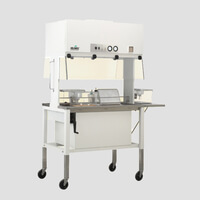 1999
NU-612 Small Animal Cage Changing System Introduced
1999
NuAire Begins to Sell Third Range of Ultralow Temperature Freezers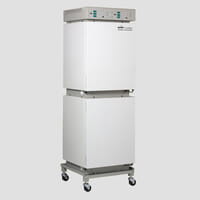 2000
NU-8500 CO2 Incubator First Over-under CO2 Water-Jacketed Incubator Introduced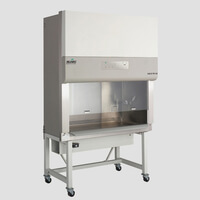 2001
NU-437 Biological Safety Cabinet Introduction of Ergonomic Design BSC