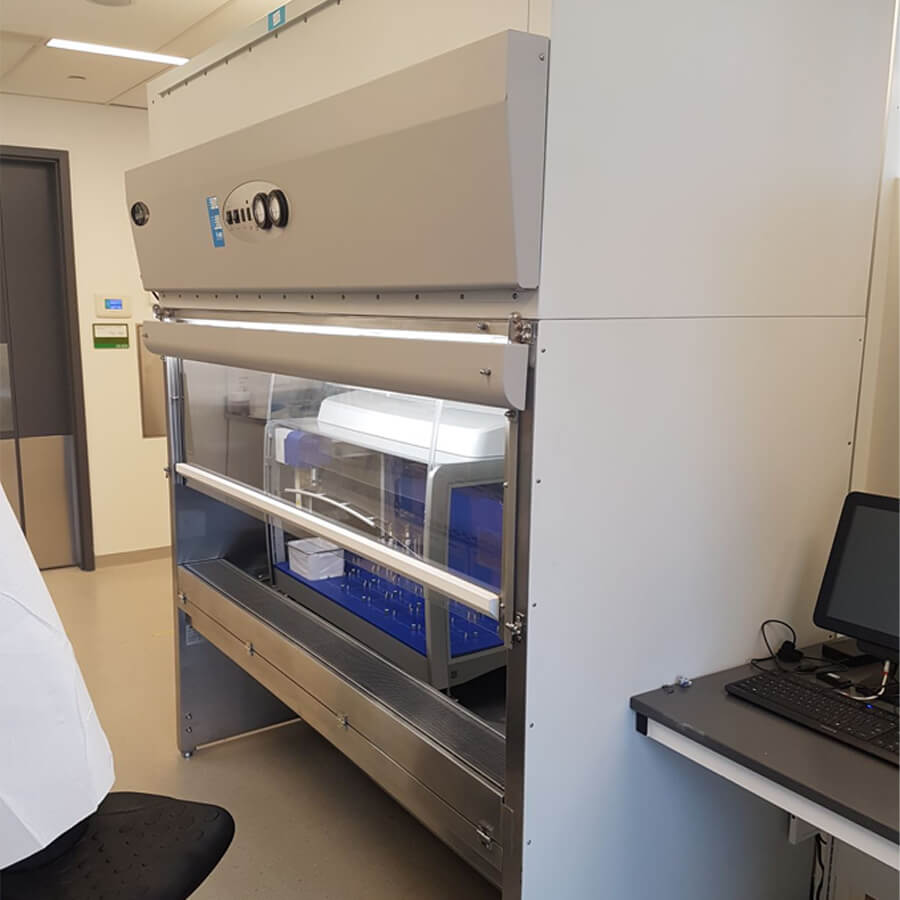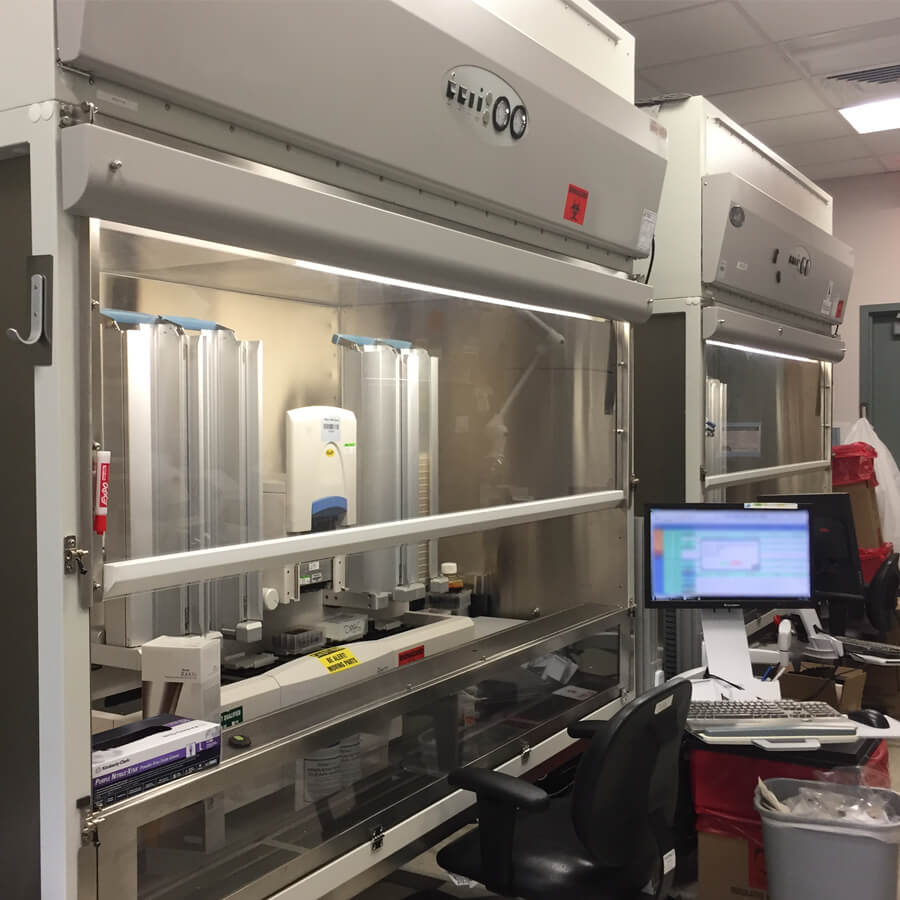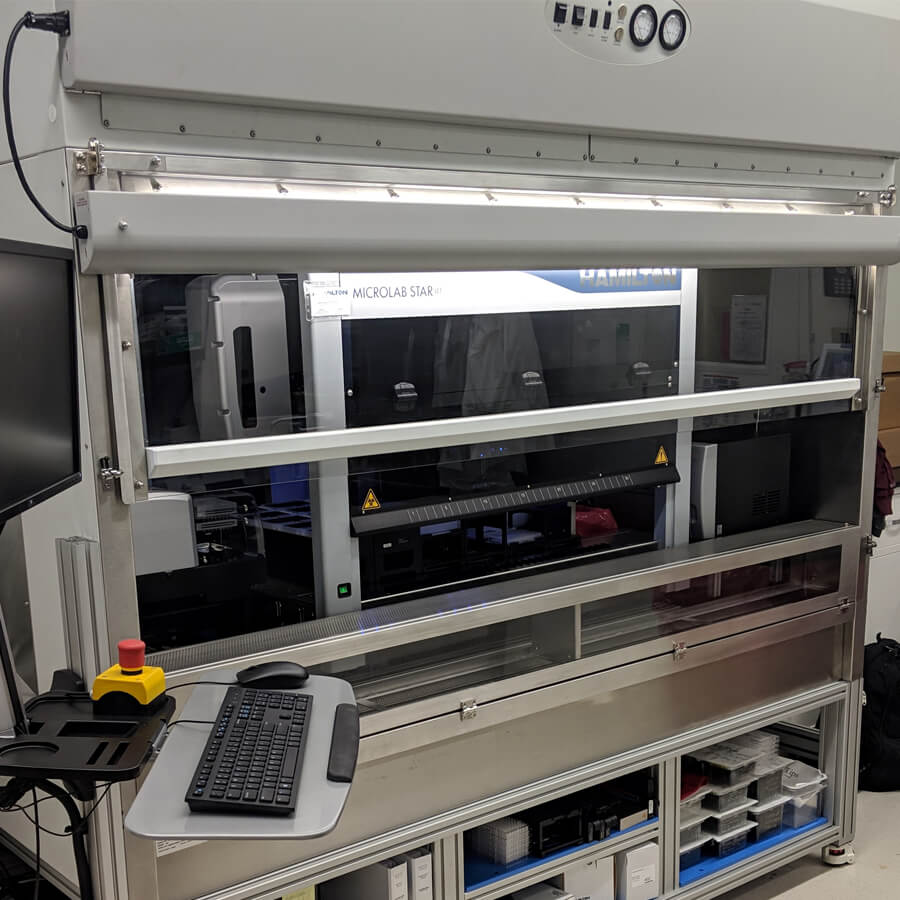 LabGard

NU-L121


Custom Biosafety Cabinet

Multi-piece Design | Type A2 or B2 | Custom Dimensions | Fits any Application

The LabGard NU-L121 custom Class II Biosafety Cabinet provides personnel, product, and environmental protection for applications involving laboratory automation robotics systems. Model NU-L121 is designed as a multiple-piece unit to be assembled onsite. The cabinet can be designed as a Type A2 BSC allowing for recirculation of work zone air or a Type B2 BSC exhausting workzone air without recirculation. The NuAire custom design process ensures the customized product meets your facility space, workflow, and product needs.

Request a Quote

The Perfect Fit
Custom Dimensions
The LabGard NU-L121 interior work zone is designed around your laboratory solution. Custom height, width, and depth dimensions ensure the robotic lab systems fit within the sterile work zone while accounting for enough room for proper airflow and access by users when needed.
Flexible Design
Type A2 or B2
The NU-L121 can be designed as a Class II, Type A2, or Type B2 Biosafety Cabinet (BSC). Both offer personnel, product, and environmental protection, but Type A2 recirculates 70% of its air while exhausting the remaining 30%. The A2 cabinet can be recirculated back into the laboratory environment or exhausted through a facility system. The Type B2 BSC is a total exhaust cabinet meaning 100% of the air entering the cabinet is exhausted through a facility HVAC system. The Type B2 cabinet is ideal when working with volatile chemicals, which can be determined after a risk assessment.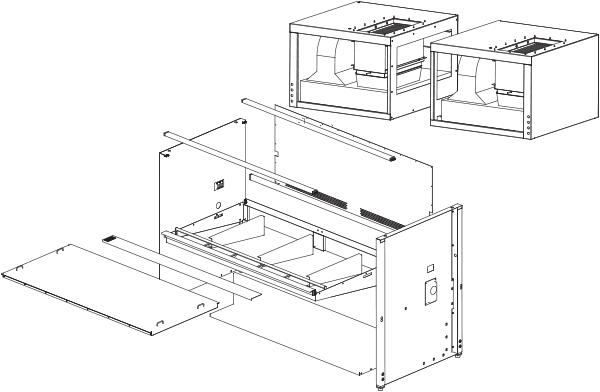 Designed for Hard to Reach Places
Multi-Piece Design
The NU-L121 is designed as a modular piece cabinet to be assembled onsite. The Multi-piece design is the perfect solution to house large lab automation systems that need Class II Biosafety Cabinet protection but cannot install a single-piece cabinet due to space restrictions in the freight elevator, hallways, corners, doors, and more.
The NuAire© Advantage
NuAire® utilizes an independent network of sales and service professionals offering our customers a vast array of knowledge and relationships. Our inside sales and service teams are the pride of the industry; some of which have been with NuAire® since the beginning in 1971. We work hard and diligently to make you happy. That is our mission, and that is why we come to work every day. Purchase a NuAire® and become part of our family.
Warranty
Backed by the Industry's Best
1 Year Parts & Labor (United States and Canada)
Consult Local Distributor (Global)
NuAire Accessories
Please keep in mind parts and accessories are product and size specific, contact your sales representative for any clarity to your size questions.
REQUEST A QUOTE
PLEASE FILL OUT THE FORM AND WE'LL GET TO WORK ON GETTING YOU WHAT YOU NEED.
How it works. NuAire sells through a network of knowledge representatives, some who have been selling and servicing NuAire since our inception in 1971. We'll notify your local representative who will reach out to you. He/She can assist with product selection/configuration, training, installation guidance, support throughout the life of the product, or just provide you pricing in a quick manner. We have some of the best customers who are doing some groundbreaking work. We would love for you to join our family and experience the NuAire Advantage.
Why Your Colleagues Choose NuAire
Let me say that we have come to rely on Nuaire, as a strong partner to Vaccines & it is so because of our valued relationship with George Riley, who is always at our beck and call. God bless him (Keep him for Sure!!) & your Quality BioSafety Cabinets. Service is King & Quality is his side-kick!! So thank you! We look forward to a long and prosperous relationship. Keep up the good work & quality build.