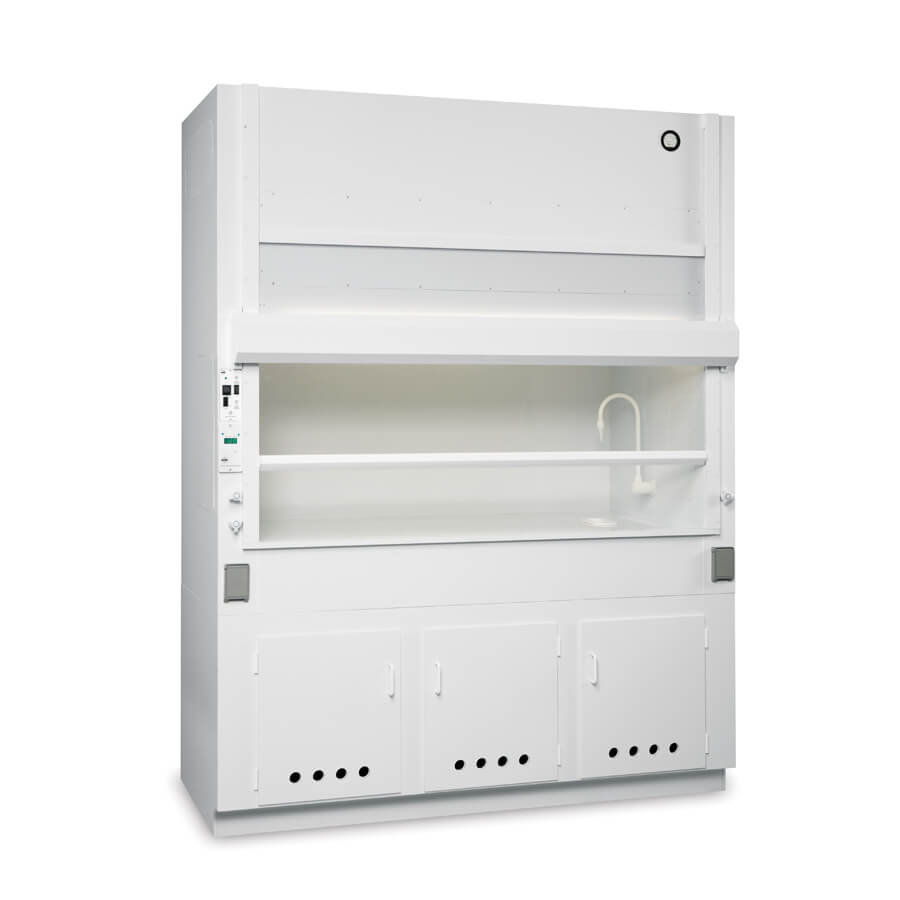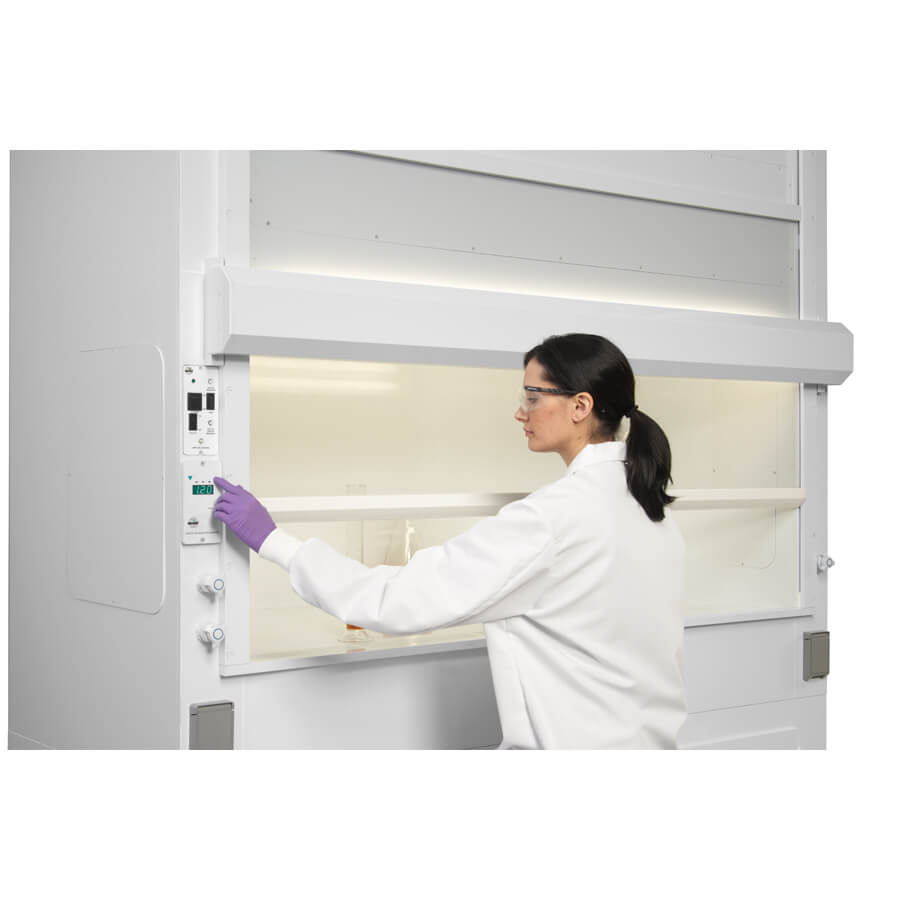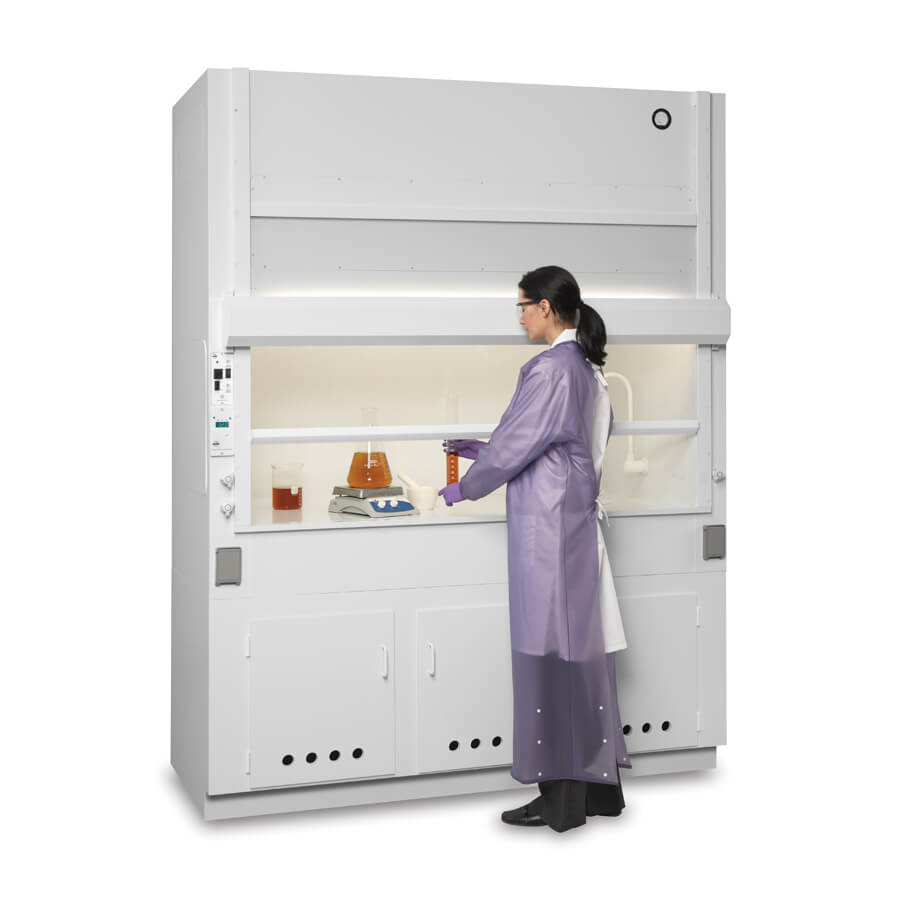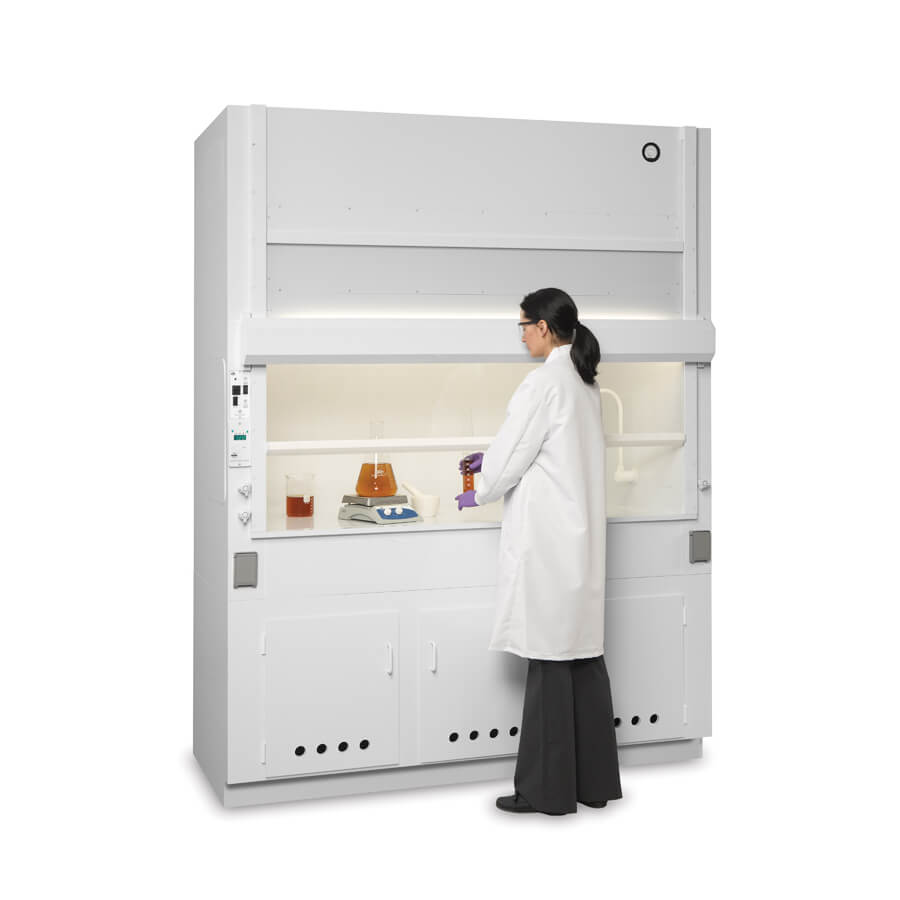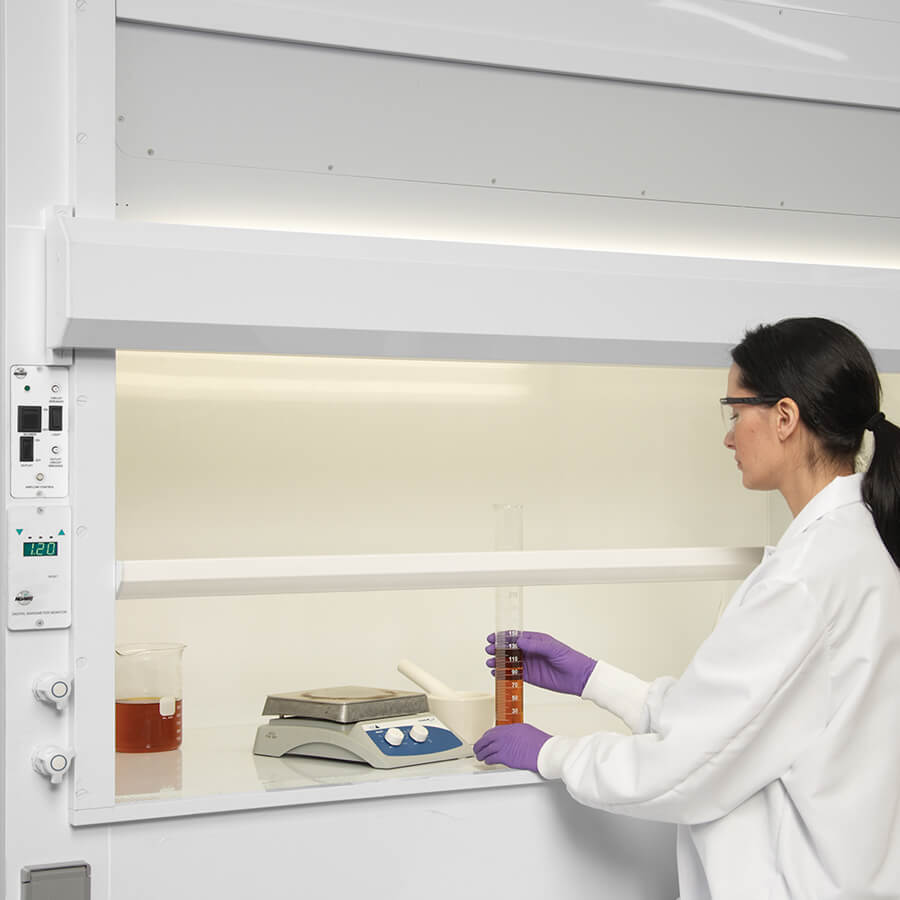 FumeGard

NU-156


Vertical Laminar Airflow Polypropylene Fume Hood

HEPA FILTERED DOWNFLOW | TESTED TO ASHRAE 110-2016 | POLYPROPYLENE CONSTRUCTION | CONFIGURABLE AND CUSTOMIZABLE

The NU-156 fills a unique need for laboratories that require a fume hood that is not only built from corrosion-resistant material but also capable of providing HEPA-filtered air to the work zone inside. This distinctive vertical laminar flow fume hood design provides this combination of personnel and product protection by integrating both a downflow blower and HEPA filter above the work surface. Work in the fields of chemical research, microelectronics, semi-conductor design, semi-conductor development, and production assembly processes may benefit from this combination of features. While the basis of design is engineered to meet the performance requirements of ASHRAE 110-2016, this model can be built in multiple widths and depths and configured for a specific application's needs.

Request a Quote
A SIZE THAT MEETS YOUR NEEDS
The FumeGard™ NU-156 is available in four nominal widths, each with your choice of two depths.
Products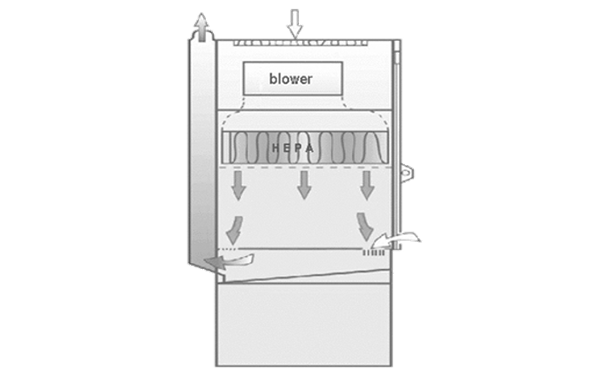 THE BEST OF TWO WORLDS. 
HEPA FILTERED WORK ZONE AIR
The NU-156 comes with a standard 10-inch (254mm) access opening that allows the fume hood to create a robust 105 FPM (0.53m/s) inflow when connected to an appropriate external exhaust blower to provide personnel protection. However, the NU-156 adds distinct value as it incorporates an internal downflow blower and 99.99% efficient HEPA filter to provide 60 FPM (0.30 m/s) of clean air to protect the process conducted inside the work zone of the fume hood.
COMBINE THE NOMINAL WIDTH AND FILTER DEPTH OF YOUR CHOICE.
AVAILABLE SIZE CONFIGURATIONS
115V/60Hz & 230V/50 Hz (E Suffix)
MODEL

NOMINAL WIDTH

FILTER DEPTH

NU-156-424
NU-156-424E
4 ft. (1.2m)
24 in (610mm)
NU-156-430
NU-156-430E
4 ft. (1.2m)
30 in (762mm)
NU-156-524
NU-156-524E
5 ft. (1.5m)
24 in (610mm)
NU-156-530
NU-156-530E
5 ft. (1.5m)
30 in (762mm)
NU-156-624
NU-156-624E
6 ft. (1.8m)
24 in (610mm)
NU-156-630
NU-156-630E
6 ft. (1.8m)
30 in (762mm)
NU-156-824
NU-156-824E
8 ft. (2.4m)
24 in (610mm)
NU-156-830
NU-156-830E
8 ft. (2.4m)
30 in (762mm)
The NuAire© Advantage
NuAire® utilizes an independent network of sales and service professionals offering our customers a vast array of knowledge and relationships. Our inside sales and service teams are the pride of the industry; some of which have been with NuAire® since the beginning in 1971. We work hard and diligently to make you happy. That is our mission, and that is why we come to work every day. Purchase a NuAire® and become part of our family.
Warranty
Backed by the Industry's Best
1 Year Parts & Labor (United States and Canada)
Consult Local Distributor (Global)
Standard Features
Plastic Impeller
Flexible HEPEX™ Plenum
Wood Frame Supply HEPA Filter
PVC Diffuser
ISO Class 5 Work Zone
Prefilter
Seam Welded Polypropylene Construction
10-inch (254mm) Access Opening
Sliding View Screen
Removable Work Surface
Spill Trough Plenum under Work Surface
Interior and Exterior Plumbing Access Panels
LED Lighting
Tested to ASHRAE 110-2016
NuAire Accessories
Please keep in mind parts and accessories are product and size specific, contact your sales representative for any clarity to your size questions.
REQUEST A QUOTE
PLEASE FILL OUT THE FORM AND WE'LL GET TO WORK ON GETTING YOU WHAT YOU NEED.
How it works. NuAire sells through a network of knowledge representatives, some who have been selling and servicing NuAire since our inception in 1971. We'll notify your local representative who will reach out to you. He/She can assist with product selection/configuration, training, installation guidance, support throughout the life of the product, or just provide you pricing in a quick manner. We have some of the best customers who are doing some groundbreaking work. We would love for you to join our family and experience the NuAire Advantage.
Why Your Colleagues Choose NuAire
Let me say that we have come to rely on Nuaire, as a strong partner to Vaccines & it is so because of our valued relationship with George Riley, who is always at our beck and call. God bless him (Keep him for Sure!!) & your Quality BioSafety Cabinets. Service is King & Quality is his side-kick!! So thank you! We look forward to a long and prosperous relationship. Keep up the good work & quality build.