Article
CO2 Incubator Made with Copper Fights Contamination in a University of Liverpool Laboratory
11/10/2015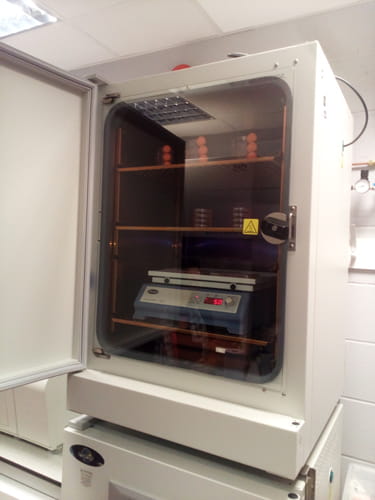 SCHAUMBURG, IL-- The University of Liverpool's (UK) Biological Sciences Department has installed a NuAire incubator lined with antimicrobial copper. Copper and copper alloys are powerful antimicrobials with rapid, broad-spectrum efficacy against bacteria.
CO2 Incubator Made of Copper
John Jerger of Triple Red UK, who supplied and installed the NuAire CO2 Incubator Made with Copper, explains, "Bacterial contamination was a particular concern for this client, so we supplied the incubator with a copper lining. Bacteria settling on the copper surfaces will be continuously killed off, working in conjunction with HEPA filtration and a high-temperature decontamination cycle to offer the cleanest possible surfaces."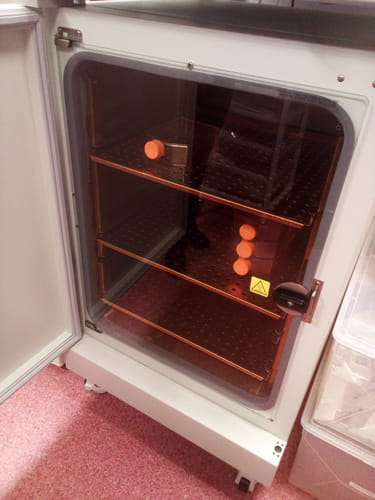 Touch surfaces made of copper are used by healthcare facilities and research laboratories around the world to reduce exposure to infectious bacteria, supplementing key infection control measures such as good hand hygiene and frequent surface cleaning and disinfection.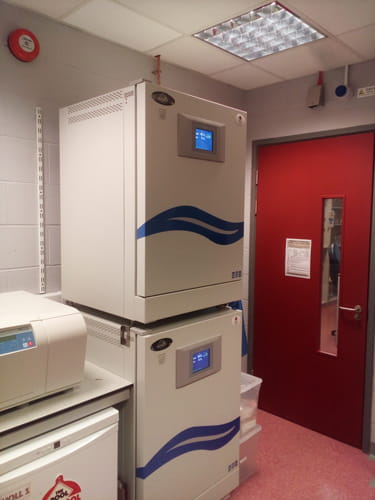 To learn more about NuAire's line of direct heat and water jacketed CO2 incubators click here.
About NuAire
NuAire has built a reputation as an industry leader in laboratory equipment manufacturing for more than 45 years. It now produces over 100,000 biological safety cabinets in 150 countries around the world. It now serves the needs of the world's growing laboratory community with brilliant and practical designs of outstanding value, backed by exceptional service.
About Triple Red UK
Triple Red UK has been NuAire's authorized and dedicated local distributor in the United Kingdom for over 15 years. Triple Red provides the sales and service of laboratory equipment. The company philosophy is one of customer service, whether it be next day delivery for consumables, specialist help for any of the products or comprehensive service packages for all the equipment. To learn more about Triple Red visit triplered.com.