Article
Never Cover the Airflow Grill on a Biosafety Cabinet
10/13/2014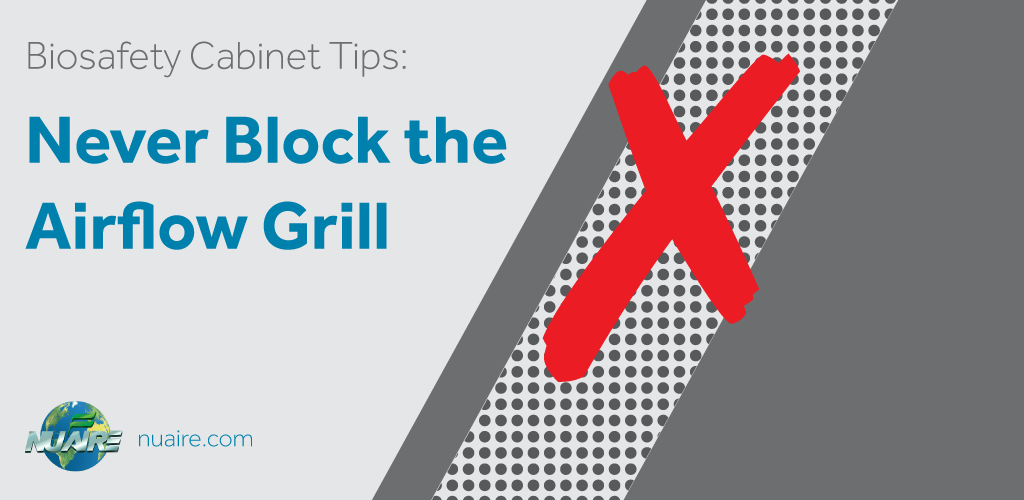 The front airflow grill on a biological safety cabinet performs the important job of separating the clean air inside the cabinet from the contaminated laboratory air outside. The front grill reduces the risk of contaminants entering the sterile work zone and disrupting the experiment inside, and they should never be covered.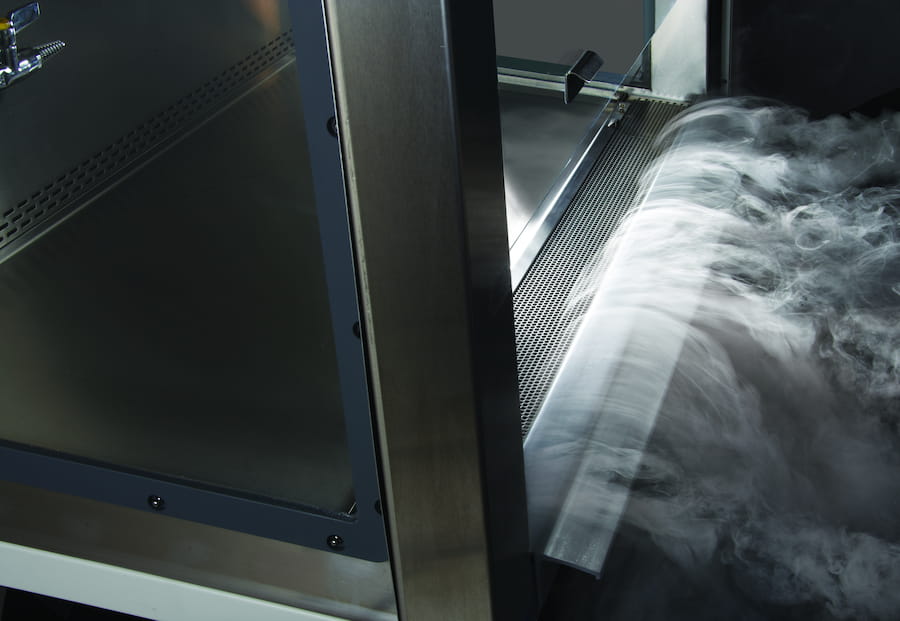 Smoke displays the vacuum created at the front of the cabinet by the front airflow grill.
Particular care must be taken to avoid covering the front grill, which is located beneath the window sash that separates the laboratory worker from the cabinet contents. This grill can easily be blocked by hands, arms, consumables, or laboratory equipment.
Blocking the front airflow grill on a biosafety cabinet raises the risk of the experiment inside being ruined by contaminants from outside and presents the possibility of substances inside the cabinet leaking out into the laboratory. This could present a substantial risk to the safety of laboratory workers and the local environment, particularly if the person using the cabinet is working with infectious materials.
When working in a Nuaire biosafety cabinet, always place items at least 4 inches from the front of the cabinet so that they do not block the airflow from the grill. Place bulky items to the side of the cabinet, where they will be less disruptive to the airflow.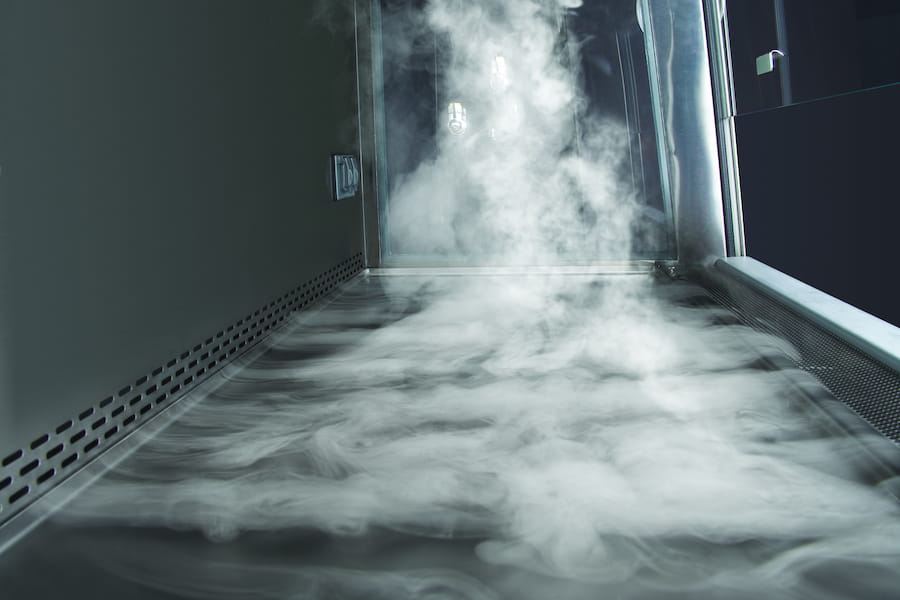 Smoke is used to display a biosafety cabinet's laminar air downflow.
Even body parts such as arms, elbows, and hands can cover the airflow grill. Experimenters should avoid resting any parts of their bodies on the grill. The best practice is to move hands slowly in and out of the cabinet perpendicular to the front grill, rather than sweeping an arm across the grill, to minimize disruption of the air flow. Operators should organize the workspace inside the cabinet to minimize the movements they have to make with their arms.
Following these tips when working with a Nuaire biosafety cabinet enables everyone in the laboratory to safely carry out experiments and avoid compromising results. To maintain a good safety record within the lab, make sure every laboratory worker is briefed on how to safely use a biosafety cabinet without covering the airflow grill.