Article
Quality Biosafety Cabinets
10/23/2014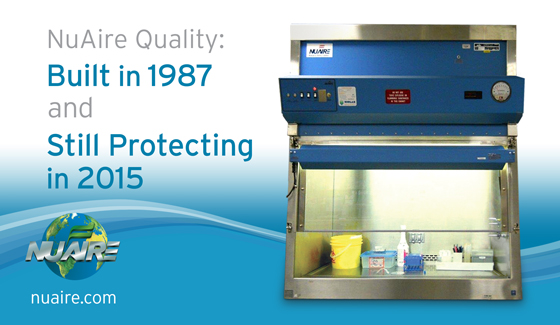 For nearly half a century, NuAire has been considered the industry leader in the production of reliable, safe, ergonomically designed laboratory equipment. NuAire's outstanding products include biological safety cabinets, CO2 water-jacketed and direct-heat incubators, Laminar air flow equipment, custom biological enclosures, ultra-low temperature freezers, centrifuges, animal transfer stations, animal refuse workstations, restricted access barrier systems, polypropylene fume hoods, and polypropylene casework. NuAire's biosafety products go through meticulous manufacturing, rigorous testing, and are handled with excellent service, and are considered to be of the highest quality on the market. However, in addition to creating some of the sturdiest and most reliable products available, our company is also known for producing laboratory products that last for an exceptionally long time–particularly our biosafety cabinets.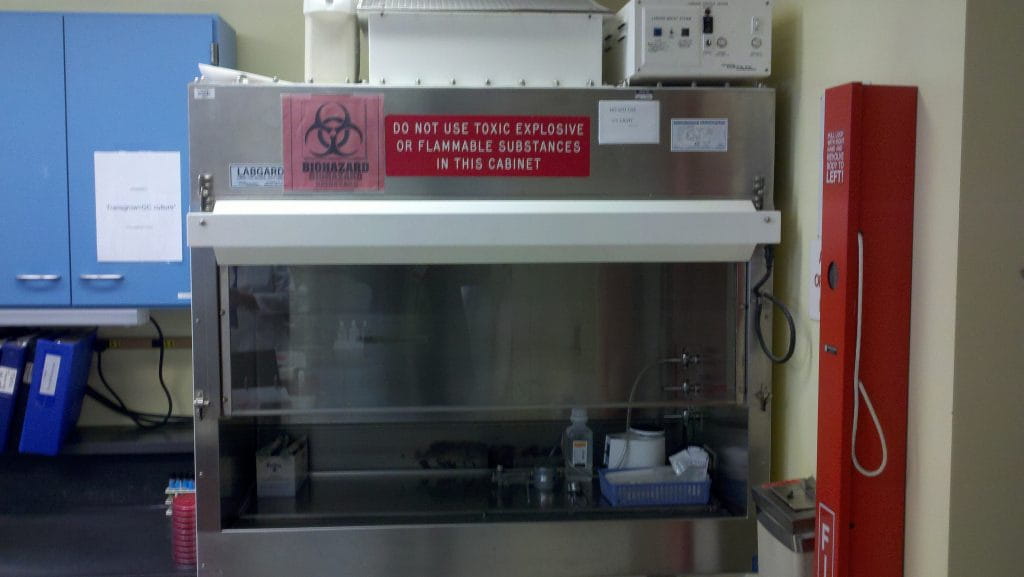 One of the finest examples of the enduring quality of NuAire's cabinets is the LabGard NU-425-400 Unit Series 5. The cabinet, built in 1987, is over 27 years old. However, despite its age, the cabinet looks pristine, and with minimal repair to a gas shock that holds up the hinged window front, could be restored to perfect working order. This means that a one-time purchase of a NuAire product can still remain useful nearly three decades later if the owner handles it properly and performs proper maintenance. NuAire products are not only of outstanding quality but also outstanding value. With a one-time expense, they won't need to be replaced for years to come.
View our line of Biological Safety Cabinets
NuAire's products last a long time because of the quality and care put into the manufacturing process. We base our business around a quality policy to satisfy customers, comply with quality system requirements, and continue to improve–which means that we guarantee you'll have a pleasant and successful buying process when you purchase biosafety equipment from our company. NuAire uses a quality system structured to ISO 9001 and ISO 13485 requirements, which means we meet the internationally-accepted standards of performance for biosafety products and will deliver high-quality, reliable, and long-lasting equipment time after time.