PharmaGard
NU-NR800
Compounding Aseptic Containment Isolator
Restricted Access Barrier System
The NU-NR800 is a Compounding Aseptic Containment Isolator (CACI) that provides a negative pressure environment for the compounding of sterile, hazardous drugs but recirculates most work chamber air, thereby reducing external exhaust volume and static pressure requirements to a more attainable level.
Overview

Specifications

Reviews

Resources

Accessories
Overview
The NU-NR800 is a Compounding Aseptic Containment Isolator (CACI) composed of a stainless-steel enclosure and polycarbonate front window with gloves that provides 20 air changes per minute of ISO Class 5 HEPA filtered air for the preparation of sterile but hazardous drugs. The isolator is sub-divided into an interchange chamber that is kept at a stronger negative pressure than the adjoining work chamber, which is itself at negative pressure to the room. This cascade of pressure simultaneously prevents contamination into the interior and the escape of hazardous material from it. A sliding door and work tray allow the passage of items within the isolator before compounding, while the hinged front window allows easy access for maintenance. Standard minihelic gauges display the pressure in both the work and interchange chambers while the standard PharmaGard™ digital monitor alerts the operator when the work chamber negative pressure has departed from its acceptable parameters. Separately available exhaust canopy and exhaust alarm accessories allow connection to an external exhaust blower.
Exhaust Transition
Experience seamless integration and cost savings with the NuAire NU-916-797 exhaust transition, designed for pharmacies implementing the NU-NR800 unit. Comply effortlessly with USP 800 guidelines by connecting to an external exhaust blower while benefiting from the economic aspects of a canopy connection. The innovative recirculating design of the NU-NR800 demands significantly lower exhaust volumes than total exhaust systems, leading to substantial savings in installation and ongoing operational expenses.
Note: Accessory sold separately. A qualified risk assessment is recommended to ensure the recirculating model's appropriateness for compounding hazardous drugs.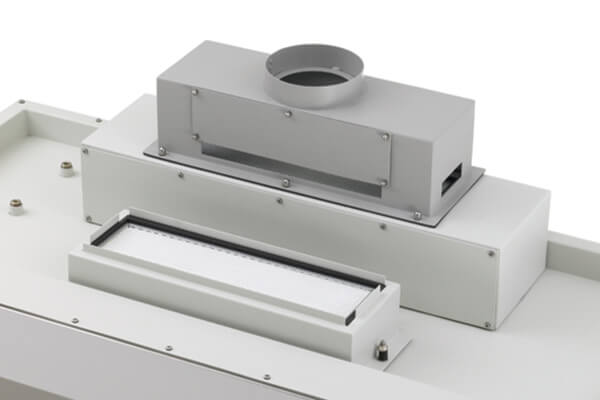 Safety and Useability 
Elevate the safety and convenience of your sterile environments with our advanced transfer window counterbalance. Ingeniously isolated within the inter-chamber wall, it guarantees no compromise to product sterility. The window glides smoothly with just a touch, operable effortlessly by a single finger. Enhanced security on CACI units comes standard with a specialized lock that maintains the integrity of the sterile field by keeping the inner transfer door securely locked when the outer door is open, preventing contamination risks.
FlowGard Electronic Control System
Maintain safety and sterility by monitoring negative pressure differentials, detecting deviations, and activating alarms for compounding sterile hazardous drugs.

Maintaining Safety and Sterility
Our system maintains negative pressure throughout the containment isolator, creating an ISO class 5 environment. The interchange area is kept at a stronger negative pressure than the work area to safeguard sterile drugs from contaminants, ensuring optimal sterility and safety.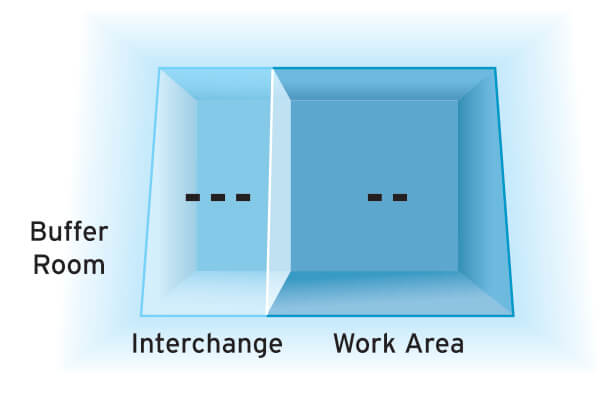 Sliding Work Tray
Our stainless steel work tray, smoothly mounted on ball bearing brackets in the transfer compartment, ensures a seamless and sterile transition when introducing compounding materials into the work zone, enhancing your compounding efficiency and precision.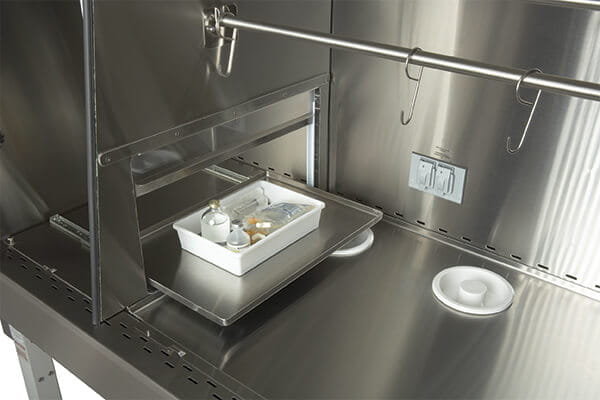 Three IV Bar Locations
The NU-NR800 offers three IV bar height locations as a standard feature, ensuring flexibility and comfort for pharmacy technicians to efficiently work within the CACI, enhancing their workflow and adaptability.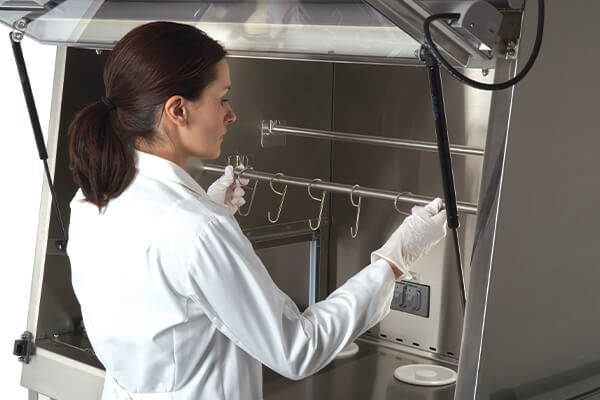 Specifications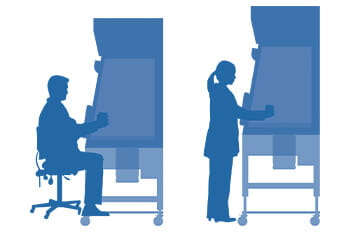 Request a Quote for NU-NR800
Please fill out the form below for a lab equipment quote and we'll get to work on getting you what you need. Need to talk with someone right away? Give us a call at
763-553-1270
.
Thank you for completing the form.
We will be in touch. If you have any urgent questions, please reach out at 763-553-1270.