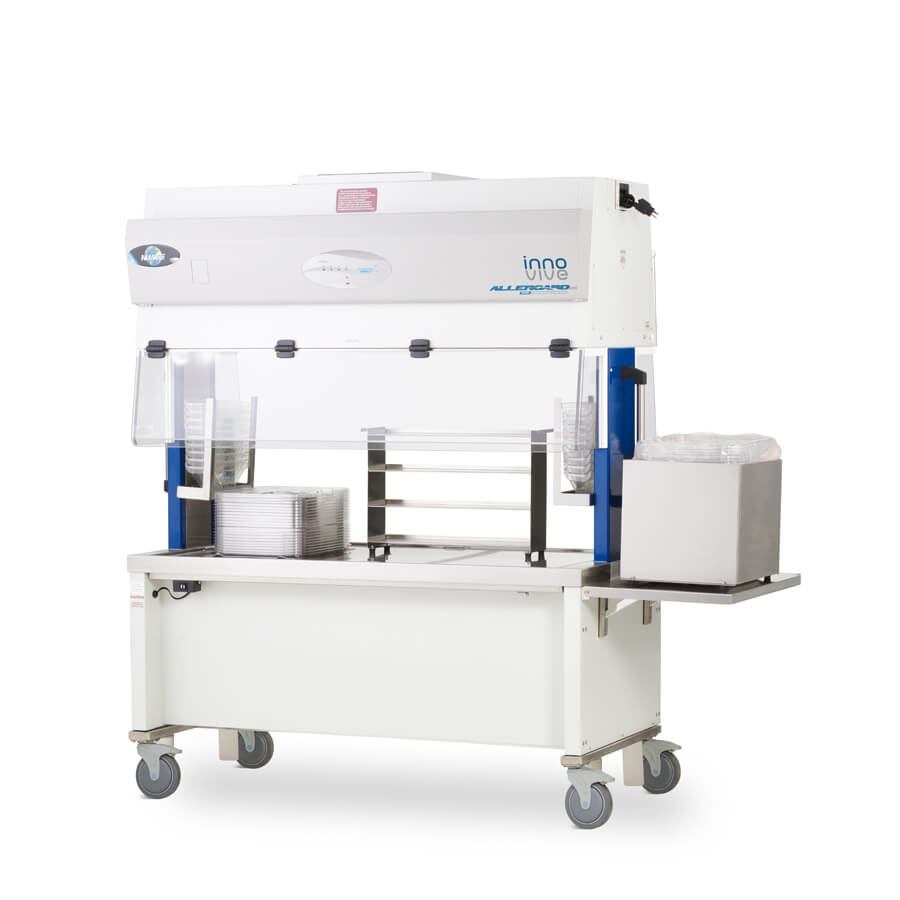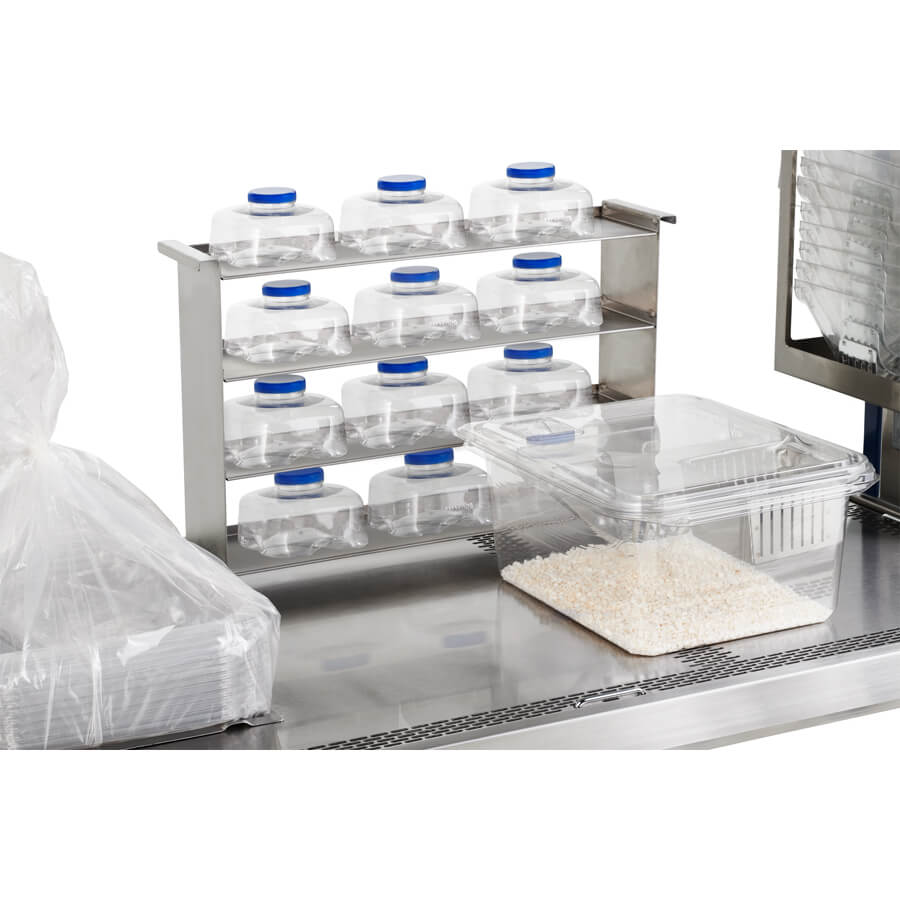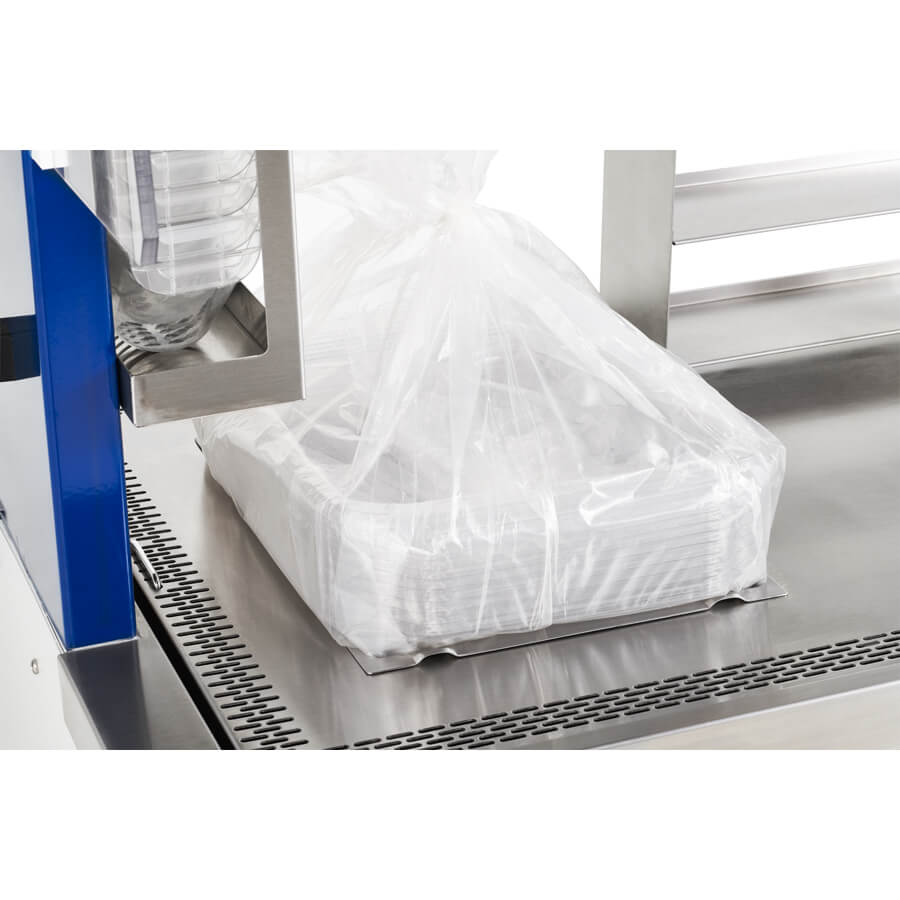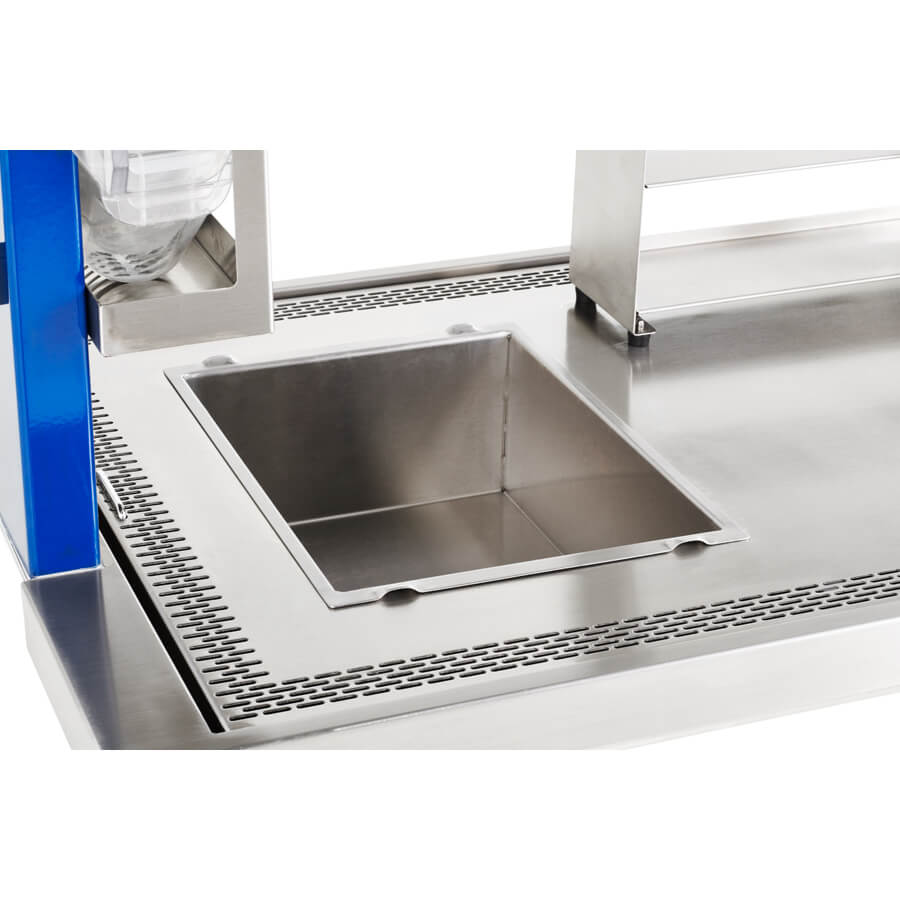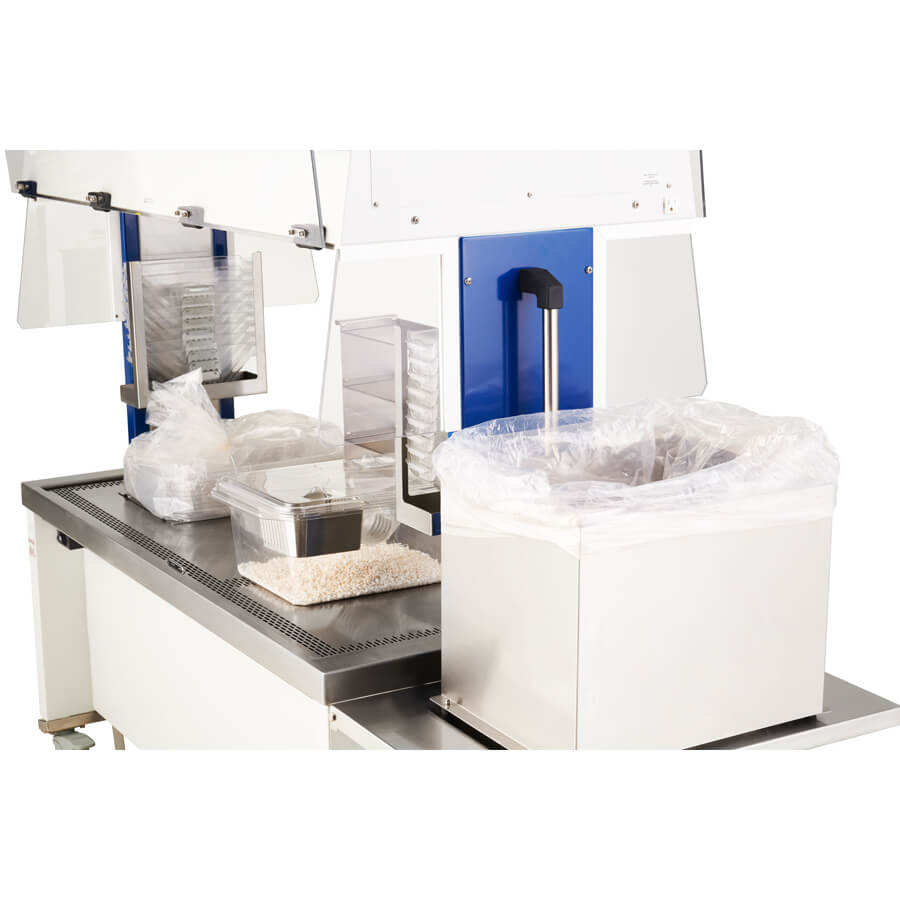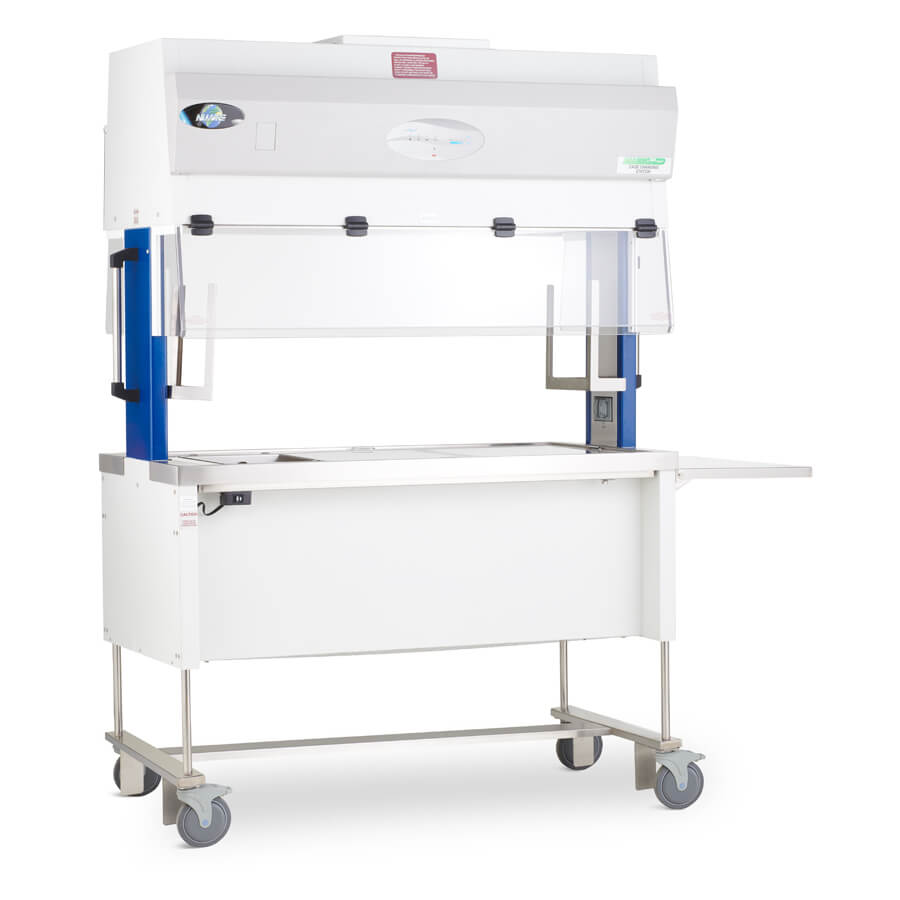 AllerGard ES

NU-620R


Innovive Rat Animal Transfer Station

OPTIMIZED FOR INNOVIVE® RAT CAGES | DIVIDED WORK SURFACE FOR WORKFLOW | POWERFUL PUSH-PULL AIRFLOW DESIGN

The NU-620R uses an impeller and HEPA filter in both the supply module at the top of the unit as well as in the exhaust module at the bottom to turn the work zone in between into a vertical "piston of air." The transfer station's supply impeller at the top of the "piston" draws air down through a prefilter and propels it past a supply HEPA filter and towards the work zone to create a sterile air environment. From there, the exhaust impeller at the bottom of the "piston" pulls the downflow air through the slots in the work surface to provide allergen containment. It continues to suck all the air past an exhaust pre-filter before pushing it out an exhaust HEPA filter at the bottom of the transfer station. This "push-pull" airflow passes through a work surface divided by air grills into clean and dirty areas and a work zone configured with the deep wells and feeder holders that the Innovive™ cage changing process requires.

Request a Quote
A CONFIGURATION THAT MEETS YOUR NEEDS
The AllerGard model NU-620R is standardized at a 5ft (1.5m) size to accommodate Innovive™ rat cages.
Products
Quick Specs
Air Cleanliness (ISO 14644)
ISO-Class-5
Control System
AeroMax
Downflow fpm (m/s)
80 FPM (0.38 m/s)
Protection
Product
Work Access Opening(s)
14-inch (356mm)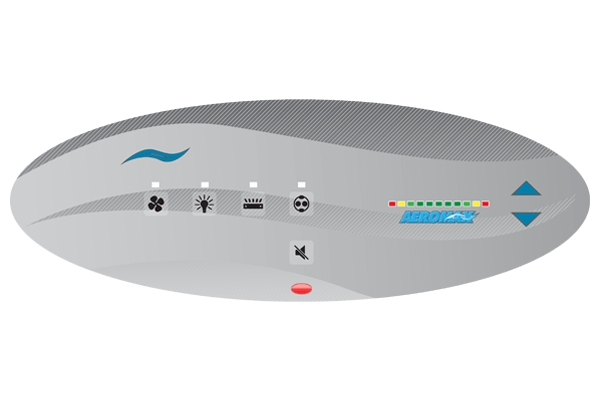 GREEN LIGHT, YELLOW LIGHT, RED LIGHT.
AEROMAX CONTROL SYTEM
The Aeromax control system visualizes airflow plenum pressure through
a series of multicolored lights and activates both an audible and visual
alarm whenever station performance departs from normal parameters.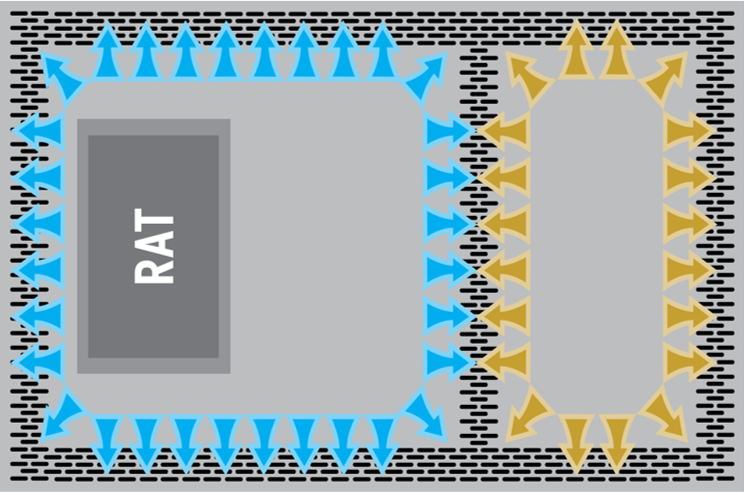 A WORK SURFACE SEGMENTED JUST FOR YOU.
NU-s620-500R WORK SURFACE
The 5 ft. (1.5m) nominal width model features a pattern of air slots along the perimeter and across the interior of the work surface that outlines the clean and dirty cage areas while a left side deep well allows for an easy to reach and space saving way to stack rat cages. A shelf on the right side of the station (not shown) holds stacked cages as necessary but folds up to minimize the unit's footprint.
The NuAire© Advantage
NuAire® utilizes an independent network of sales and service professionals offering our customers a vast array of knowledge and relationships. Our inside sales and service teams are the pride of the industry; some of which have been with NuAire® since the beginning in 1971. We work hard and diligently to make you happy. That is our mission, and that is why we come to work every day. Purchase a NuAire® and become part of our family.
Warranty
Backed by the Industry's Best
3 Years Parts & Labor (United States and Canada)
Consult Local Distributor (Global)
Standard Features
Supply Pre-filter
Supply Impeller
Supply HEPA Filter
Steel Construction
Polycarbonate Window
Magnifying Glass Window
14-inch (356mm) Access Opening
Stainless Steel Work Surface with Prop Rod
Work Surface Divided into Clean / Dirty with Air Slots
Exhaust Pre-filter
Exhaust Impeller
Exhaust HEPA Filter
Motorized Height Adjustment
Castors
Pull Bars on Both Sides
LED Lighting
Outlet on Right Side Support
1 Deepwell on 5 ft. (1.5m) Unit
Shelf on Right Side
| | |
| --- | --- |
| Air Cleanliness (ISO 14644) | ISO-Class-5 |
| Built-in Shelf for Stand-Up Option | N/A |
| Casters | 6" (152mm) |
| Construction | Painted Steel Main Cabinet, Stainless Steel Plenum & Work Surface, Polycarbonate View Screen |
| Control System | AeroMax |
| Diffuser | Aluminum |
| Downflow fpm (m/s) | 80 FPM (0.38 m/s) |
| Electrical Configuration | 115V60Hz |
| Exhaust Filter | 6-inch (152mm) |
| Exhaust Prefilter | Below Work Surface |
| Feeder Holder(s) | Standard on Right and Left Side Wall |
| Folding Shelf Dimensions (W x D) | Standard, 18-inch (457mm) x 30-inch (762mm) |
| Free Standing Cage Top Holder | N/A |
| Fumigation: per NIH/NSF Procedures | Yes |
| Hand Sanitizer Dispenser | N/A |
| HEPA Filter Seal Type | Inquire |
| Inflow fpm (m/s) | Inquire |
| Lighting | LED |
| Light Intensity fc (Lux) | Inquire |
| Magnifying Glass in Window | Standard |
| Motorized Base Stand | Included |
| Outlet(s) | On Right Side |
| Plenum Type | Inquire |
| Power Cord | Power Cord Reel |
| Power Cord Length Foot (Meter) | Inquire |
| Protection | Product |
| Safety Certification | |
| Service Valves (3/8-inch NPT) | N/A |
| Style | Console |
| Supply Filter | 6-inch (152mm) |
| Supply Prefilter | Top of Unit |
| Viewing Window Inches (mm) | Hinged |
| Work Access Opening(s) | 14-inch (356mm) |
| Work Surface | Stainless Steel with Prop Rod, Divided into Clean & Dirty via Slots |
NuAire Accessories
Please keep in mind parts and accessories are product and size specific, contact your sales representative for any clarity to your size questions.
REQUEST A QUOTE
PLEASE FILL OUT THE FORM AND WE'LL GET TO WORK ON GETTING YOU WHAT YOU NEED.
How it works. NuAire sells through a network of knowledge representatives, some who have been selling and servicing NuAire since our inception in 1971. We'll notify your local representative who will reach out to you. He/She can assist with product selection/configuration, training, installation guidance, support throughout the life of the product, or just provide you pricing in a quick manner. We have some of the best customers who are doing some groundbreaking work. We would love for you to join our family and experience the NuAire Advantage.
Why Your Colleagues Choose NuAire
Let me say that we have come to rely on Nuaire, as a strong partner to Vaccines & it is so because of our valued relationship with George Riley, who is always at our beck and call. God bless him (Keep him for Sure!!) & your Quality BioSafety Cabinets. Service is King & Quality is his side-kick!! So thank you! We look forward to a long and prosperous relationship. Keep up the good work & quality build.